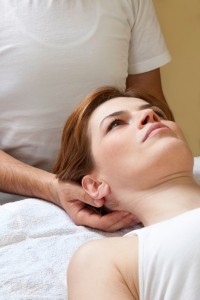 DeFalco Family Chiropractic offers traction as a form of chiropractic therapy to patients.  Our chiropractic office uses traction to help relieve pressure on irritated nerves, muscles and joints to reduce local and radicular pain.
Traction can be performed manually or mechanically.  There are two forms of traction that we perform at DeFalco Family Chiropractic: Flexion-Distraction and intersegmental traction.  Our chiropractic office uses Flexion-Distraction, which allows us to be specific in our chiropractic approach.  Our chiropractic office also uses intersegmental traction, which provides a global approach to increase flexibility within the spine and massage the larger muscle groups along the spine.
If you would like to learn more about traction, please contact DeFalco Family Chiropractic.  Our chiropractic office is more than happy to educate you on traction, or any other type of chiropractic treatment.  Please contact us DeFalco Family Chiropractic with your chiropractic questions; we look forward to hearing from you and helping you feel better with the right chiropractic therapy.